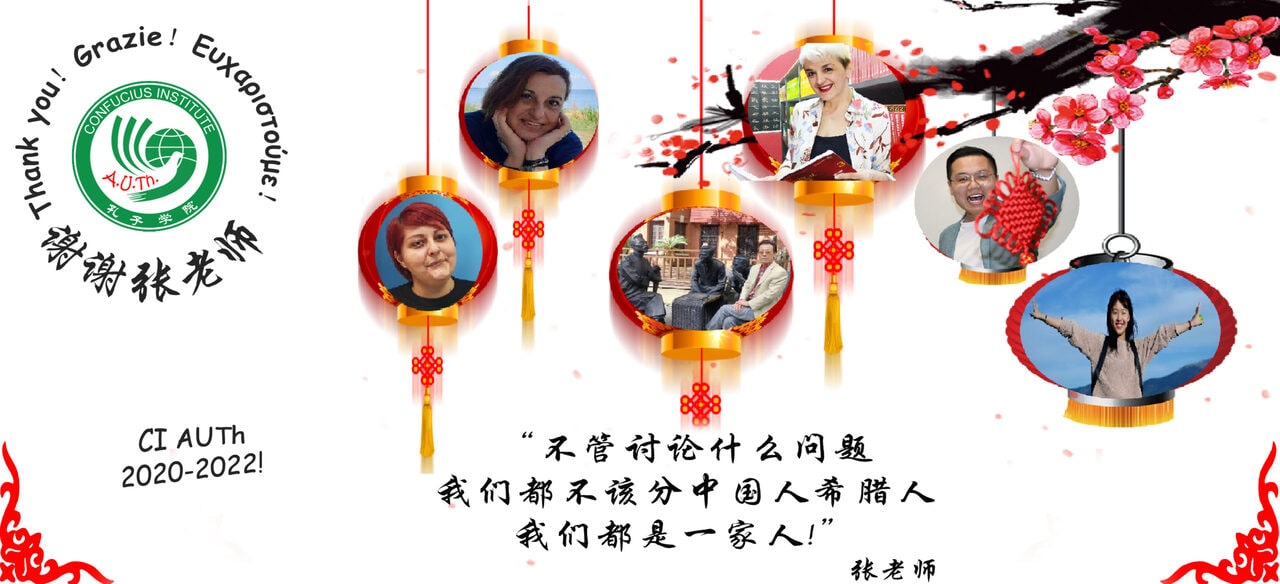 It's already 2022! We at the Confucius Institute of Aristotle University of Thessaloniki are very happy.
On one hand, it feels like it was just yesterday when our first students came to the Confucius Institute. On the other hand, it seems like a whole lifetime has passed since we started working hard for the Institute. Under the pandemic, our way of working has changed, our views on life have changed, and our perspective on human relationships has changed.
In my opinion, these two years have certainly been among the most significant in my life. Studying Chinese while working in China requires a lot of time and energy. Collaborating with my Chinese colleagues also demands acquiring many new insights.
I often tell my colleagues at the Confucius Institute, "The Confucius Institute is like a special family; we are all members of this family." This is exactly how I feel, and it's the reason why I will always do my best to support my colleagues at the Confucius Institute. In this way, we can all unite our efforts to promote the study of Chinese in Greece and help build a strong bridge between China and Greece.
Have we succeeded so far? Success is a relative concept. It's not easy to describe. In reality, we are never satisfied with our achievements; there are many challenges, time is never enough, but we are certainly willing to continue creating new projects, collaborating with students and colleagues, learning from each other, working hard together to enter the world of the Chinese language, and creating more bonds between Greece and China, bonds of friendship and mutual understanding. This is the commitment of our hearts!
Roula Tsokalidou (罗兰) is the Co-Director of the Confucius Institute at the Aristotle University of Thessaloniki.